Affordable Tanning Equipment for your fitness franchise!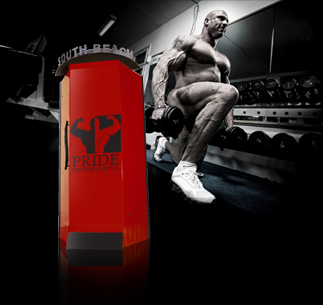 Do you have empty space in your health club that could be generating tons of money? Do you need an extra value-added service for your existing clients? Or are you a health club franchise that would just love some additional "non dues" revenue?
Introducing, the only piece of equipment in the club that will show beautiful results with no effort and keep the "Yo-Yo" members coming back, Tanning beds from American Quality Mfg., Inc. Our tanning equipment is the hot new amenity that increases revenue, retains membership and is as simple to operate as turning on a light switch.
American Quality Mfg, Inc. is a custom bed manufacturer that builds affordable proprietary tanning machines that are unique to your franchise. We can place your insignia on the machines and custom paint in your corporate color scheme. Want neon lights? We can even do that to! We offer over three different lines of tanning equipment with over 30 models to choose from and we have something for every budget. No matter where your located on the Planet we can deliver the most value in the industry.

For more information call 1.800.667.9189