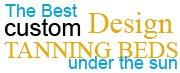 When it comes to the tanning salon business, you may already be a step ahead of the game. You have a vision of opening multiple locations, you've done some research, and perhaps you're on your way to envisioning a profitable business.
Customizing your tanning beds can really belt your profits out of the ballpark!
There's one decision still on the table: how to create a brand that clearly and powerfully makes you stand out in the marketplace. And that's customization. If you're wondering, "Will customized tanning beds really make a difference, the answer is unequivocally "yes" for two key reasons:

Customization demonstrates power and longevity.
Simply put, your brand is your promise to your customer. It tells them that you are a serious player in the local market with more locations possibly on the way. That reassurance gives customers an overwhelming sense of security when they commit to year-round tanning packages.



Customization distinguishes you from local competition.
Having your own distinct look helps keep customers from salon jumping to local competition that undercuts your pricing promotions. Consider: if the competition offers the exact same store-bought model as yours, why should they remain with you during "discount wars"?

Custom Design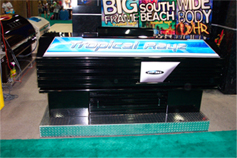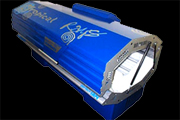 Futuristic 3D Graphics
Trust us! We are the only custom tanning salon equipment manufacturer in the U.S. with limitless customization options.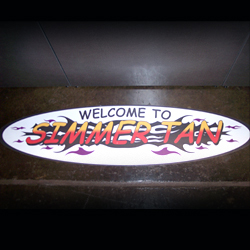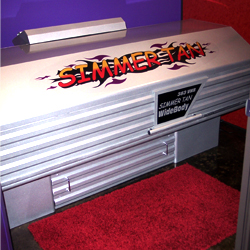 Our commercial tanning beds have been in production for over 20 years under the Sunal, Perfect Tan and Tropical Rayz brands and our company still provides parts for tanning beds that are over 20 years old. NO tanning bed distributor or manufacturer can make that claim.

And here's one more claim that's ours alone: we're the only national manufacturer with virtually endless ways to customize your tanning bed. Now is the time to contact us and help you create your brand. Let your imagination run wild and let us custom build your tanning equipment to give your salon a complete franchise feel.

We offer literally dozens of combinations with futuristic 3D graphics, two-tone paints and colorful bed wraps to thoroughly personalize your brand. From very contemporary and professional to tropical and fun, our color options are limitless. And our full-time graphic artist can even help you create your own unique corporate logo.

Contact a sales representative for more details on designing your own custom-built tanning beds.